The Personal Testimony of Inguna Gruznina
Head master of Talsi Christian school
In June of 1990, I put my 18 month-old daughter, Elina in bed as a completely healthy child. The next morning she woke up partially paralyzed on her left side. Doctors required brain surgery for Elina to remove a malignant tumor, warning that Elina could die during the complicated surgery.
Maris and I were raised in a communist, atheistic society. Even as a non-believer, I prayed and asked, " God, if you exist and if you are real, please, save Elina's life and I'll serve you!"
Elina survived the surgery but the doctors said that by age six, she would die.
We lived without hope for the future. In 1991, American missionaries with International Crusades came to Latvia and witnessed about Jesus to me. I was invited to Talsi Baptist Church. I went and began to learn about what is means to be a Christian and in 1992 I received Jesus in my heart. God told me that Elina would not die at the age of six. Because Elina was physically handicapped, she would not be able to go to public school. God put a dream in my heart about a Christian school where physically handicapped children would be included. God opened my eyes to see that many children need help and a Christian school would meet their needs.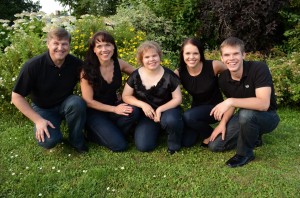 I prayed for my husband because he was totally against the idea of a Christian school. He thought the school would be more important to me than him with God in the first place, leaving him somewhere down the line of my priorities. He warned me that if I opened the Christian school, he would divorce me.
Only God could take care of this situation so I put myself, my family, my dream, and our future in God's hands. God worked a miracle in the life of our family. Maris became a Christian in America when we all went there for me to study for one year to open the Christian school. Maris then became an invaluable help with Talsi Christian School. He became an evangelist and preaches at Talsi Baptist Church. God changed our lives from godless atheists to willing servants through Talsi Christian School.